To be the first point of call for company founders from Europe who want to create history with their start-up.
Our private early-stage Venture Capital fund focuses on this promise. The strategy is linked to technologies that benefit people and the planet. It's a privilege for us to partner with people who see opportunities around the corner. To them success is not about mere status, it is about making an impact.
Every entrepreneur starts his or her journey toward building an iconic company from the same place. With a vision of an idea that needs to somehow be transformed into a high-growth business. It needs to be said –
success depends on the first few years

, when every company needs to overcome critical challenges during the most difficult startup phase – early years. As a boutique fund, we customize our relationship with each portfolio company in a way that is meaningful and critical for them.
Our strategy
When we invest
We mostly invest in seed and round A stage. We prefer post-MVP projects, however we approach each company individually.
We are transparent
Despite being unusual, we apply all positive market standards. No legal tricks, no catch in our transaction agreements.
We like to cooperate
We like co-investments. We can act as lead-investor, co-lead or minor-inverstor. We have a network of friendly and proven investors that we constantly expanding.
We care
We are Founder-centric. We take care of their interests as our own. We use our experience and network to constantly support founders whenever they need it.
We offer more than money
We give real smart money. We meet regularly with founders and help them solve current problems. We share our knowledge, experience in business and the network. We never leave our people alone with their problems!
We know our capabilities
We do not invest in industries we do not understand and will not be able to help founders with our know-how in the development of their companies.
Our portfolio
companies
The company's aim is to change the way we use toys and games in our daily life - taking them into a new digital world of unlimited possibilities. Augmented Robotics offers toy manufacturers a technology upgrade that is far above state of the art. They combine the world of the analogue toys with the world of digital computer games. The company's goal is to increase the availability of high-quality augmented reality visualization without the need for expensive hardware. The company was founded four years ago by three former space technology engineers from TU Berlin. RKKVC was the lead investor.

Augmented Robotics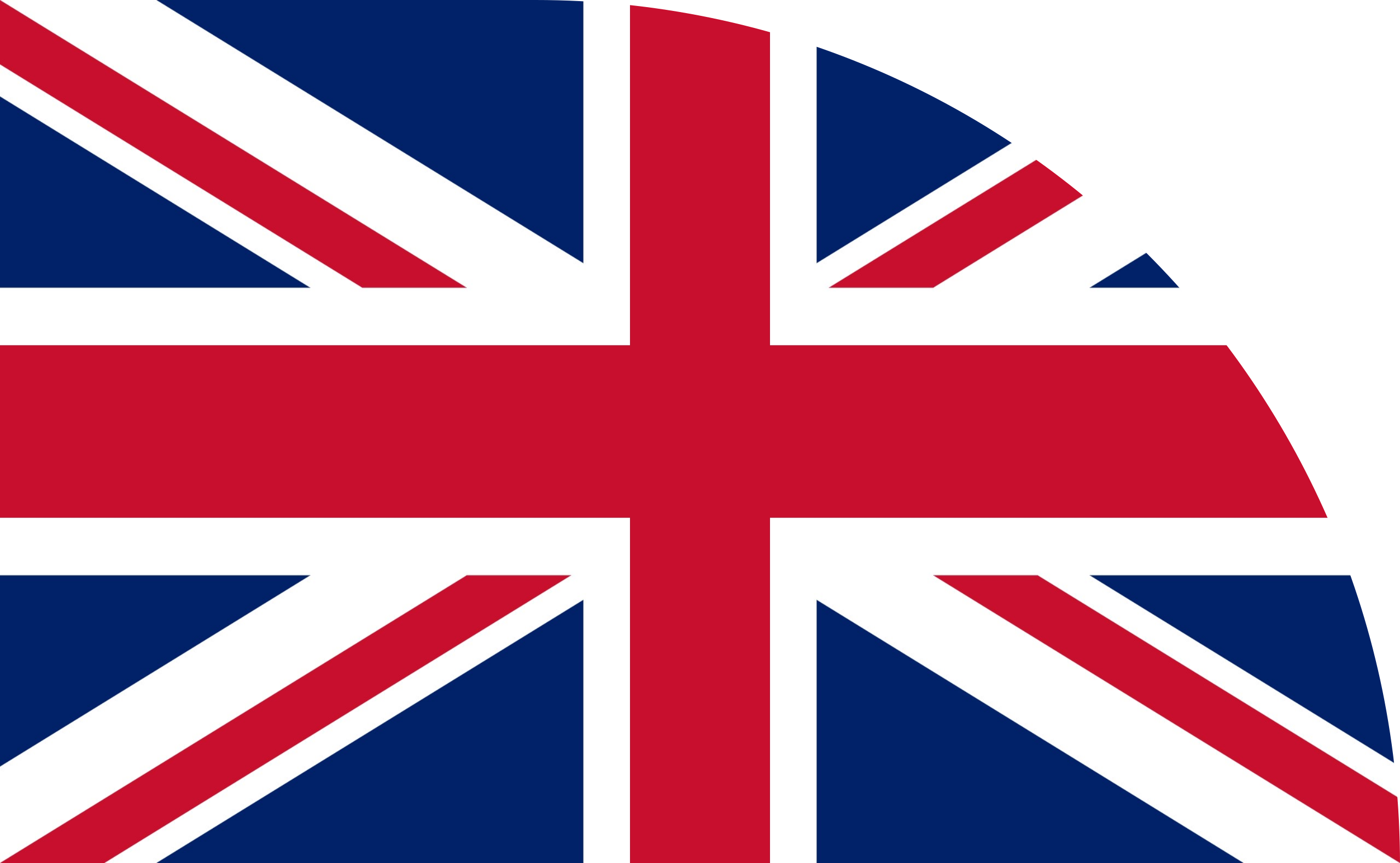 KIT-AR provides an industrial augmented reality solution that digitally enhances the worker on the shopfloor by providing them with the required knowledge when needed. The worker navigates a sequence of voice activated steps. Its solution monitors the worker's actions and reasons whether to trigger an intervention to assist the worker (e.g.: adjust the amount of information based on worker's performance, warn the worker of a potential error). Human operators are able to see and interact with step-by-step instructions overlaid on shopfloor equipments through the power of augmented reality. Complex processes and intricate procedures become digital and easy to follow, while production quality and traceability increases.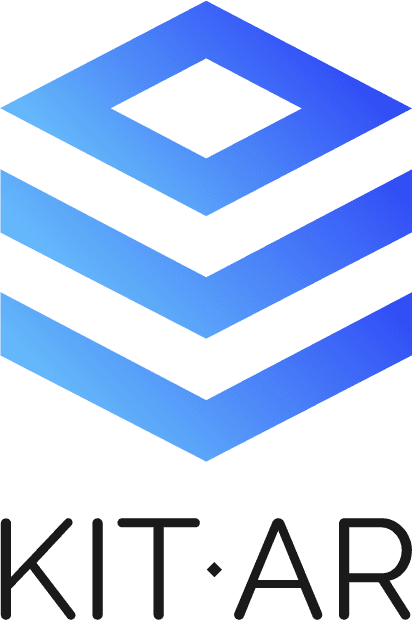 KIT-AR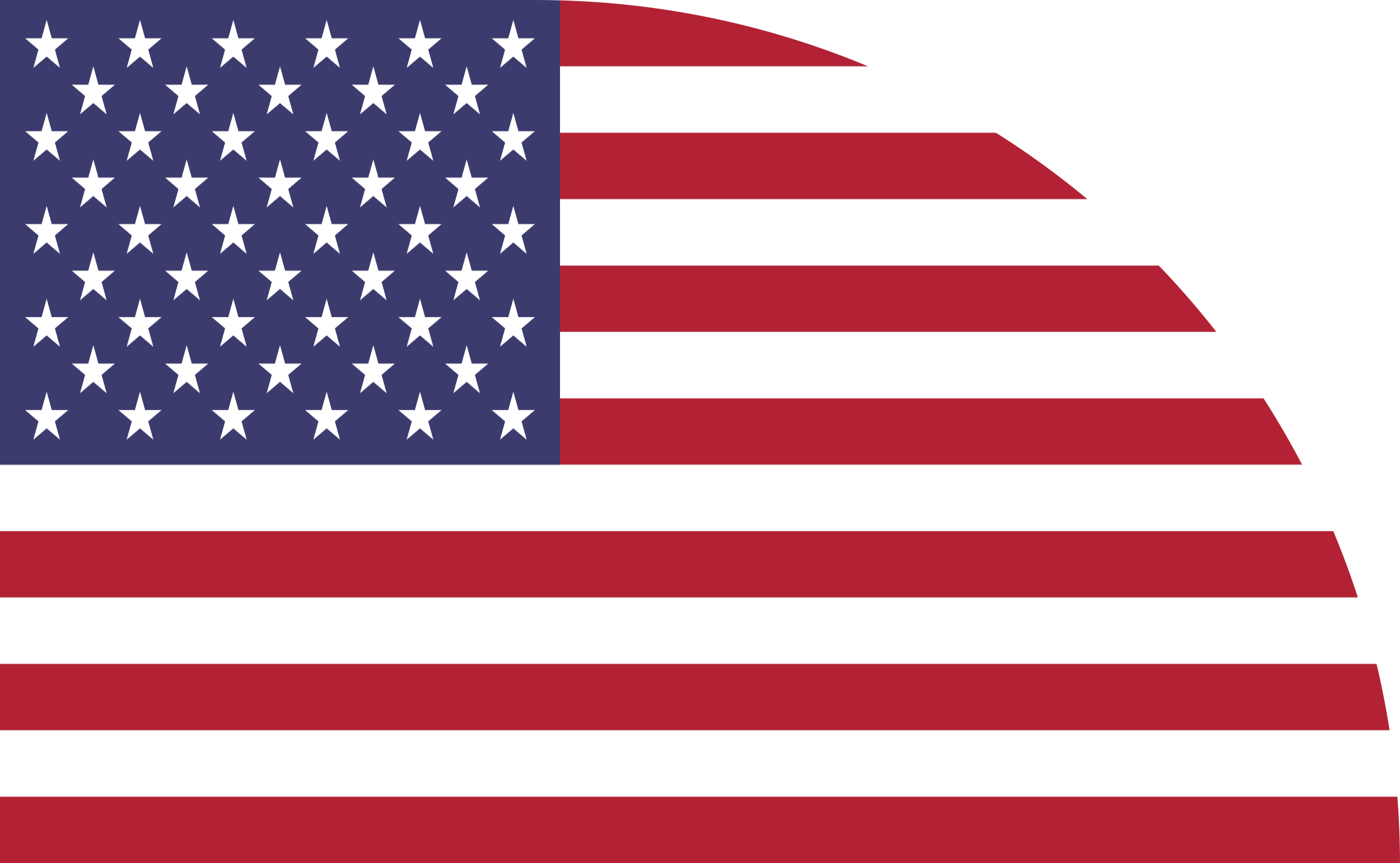 American aerospace manufacturer, space transportation services and communications corporation headquartered in Hawthorne, California. SpaceX manufactures the Falcon 9 and Falcon Heavy launch vehicles, several rocket engines, Dragon cargo, crew spacecraft and Starlink communications satellites. SpaceX's achievements include the first privately funded liquid-propellant rocket to reach orbit, the first private company to successfully launch, orbit, and recover a spacecraft, the first private company to send a spacecraft to the International Space Station, the first vertical take-off and vertical propulsive landing for an orbital rocket (Falcon 9 in 2015), the first reuse of an orbital rocket and the first private company to send astronauts to orbit and to the International Space Station. SpaceX has flown and reflown the Falcon 9 series of rockets over one hundred times.
SpaceX is developing a satellite megaconstellation named Starlink to provide commercial internet service. In January 2020 the Starlink constellation became the largest satellite constellation ever launched.
SpaceX is also developing Starship, a privately funded, fully reusable, super heavy-lift launch system for interplanetary spaceflight. Starship is intended to become the primary SpaceX orbital vehicle once operational, supplanting the existing Falcon 9, Falcon Heavy and Dragon fleet. Starship will be fully reusable and will have the highest payload capacity of any orbital rocket ever on its debut.
SpaceX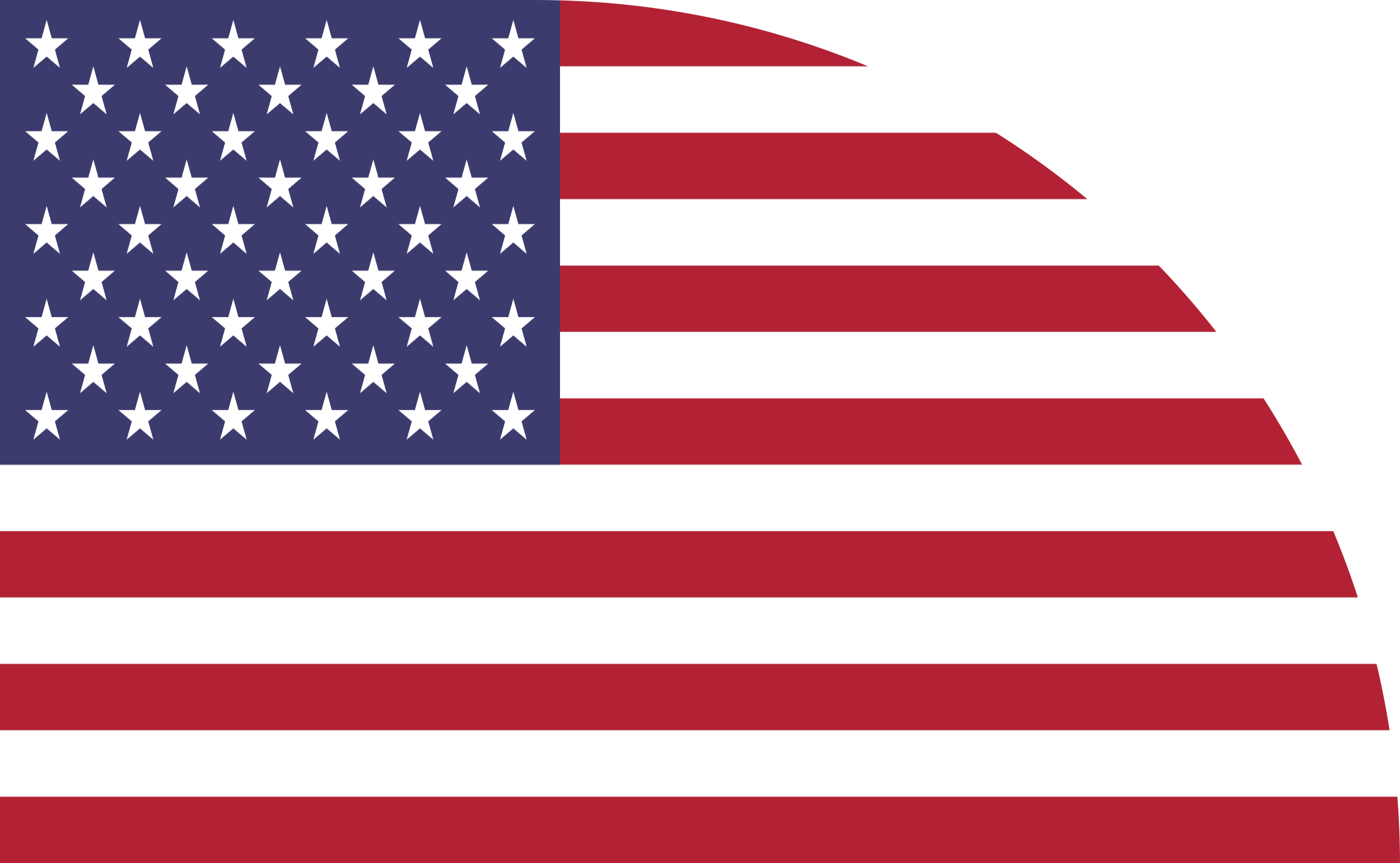 KarmaCheck runs background checks which are a common practice in the USA. It operates under a government license and is offering the solution for enterprises as the go to market and SMEs as a second priority. Its software uses artificial intelligence and blockchain to provide real-time and actionable background checks including comprehensive criminal checks, employment verification, and education verification, delivering quick reports, an option to monitor employees. The company has reimagined background checks with a technology first, AI-driven and a mobile first approach that provides the fastest background check for employment needs. The company was founded by a team with extensive experience in the HR tech industry, including Eric Ly, cofounder of LinkedIn, Shaunak Mali, ex-Checkr, and Mark Lieberwitz, ex-Internal Talent Systems.
KarmaCheck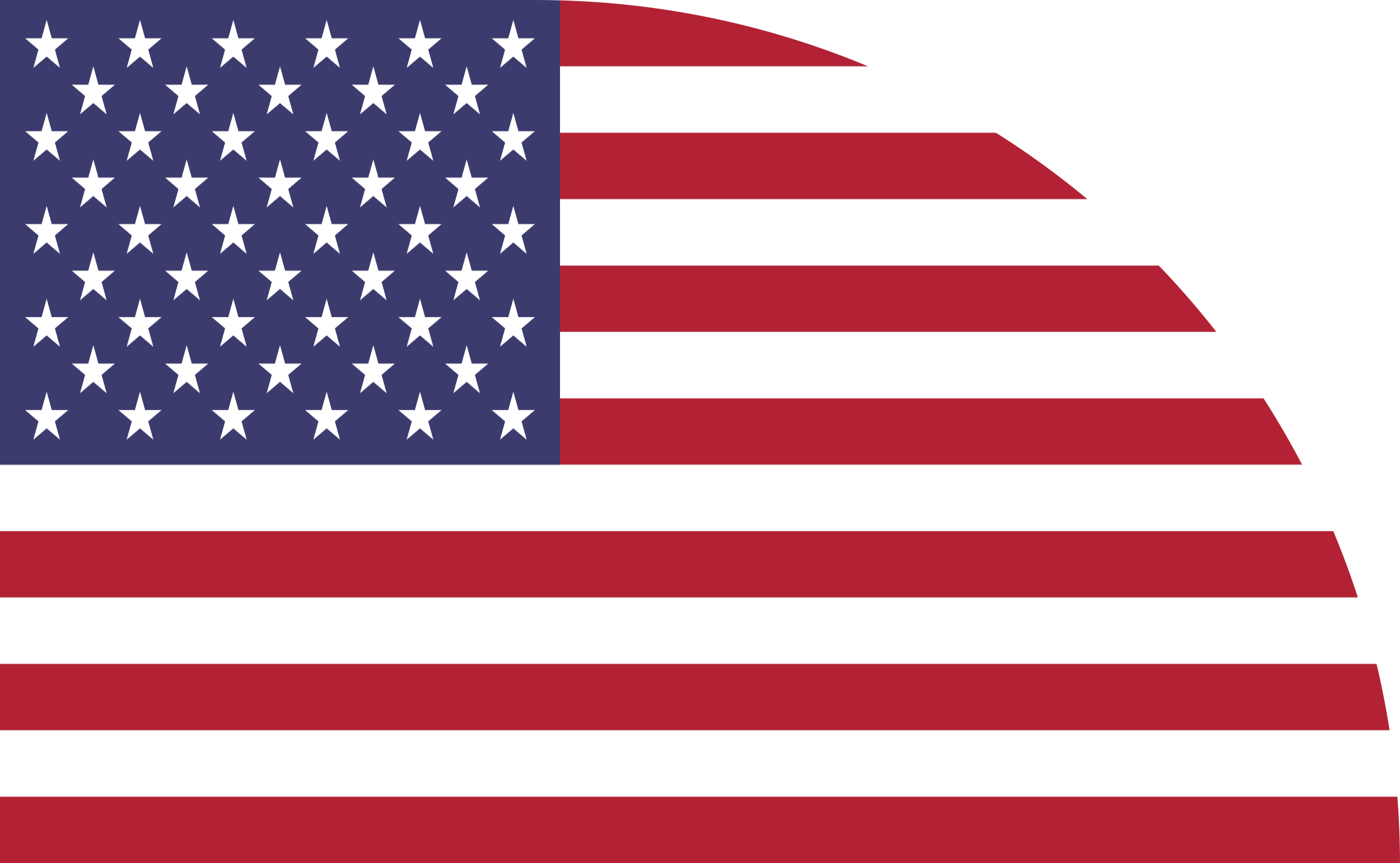 Secfense is a user access security solution provider that enables the activation of services related to increasing the level of security in the process of user authentication and authorization of key transactions in any web application. The company's goal is to solve problems with unauthorized access to customer networks and applications, the most common reason of which (80% of cases) is breaking users' passwords.
Secfense makes it possible to impose an additional level of security on any application in such a way that it does not interfere with the application code, and thus its installation does not require the work of programmers.

Secfense
Tenyks is a University of Cambridge spin-out inventing the way humanity interacts with AI to protect the world from the terminators. Its MLOps monitoring and validation platform helps ML Engineers working with computer vision data to build more reliable software faster. The company aims to turn the most boring part of a machine learning engineer's job, manually sorting data to improve the success rate of AI, to the pinnacle of today. Its platform helps ML Engineers understand what's wrong with their algorithms,solve problems, remove bias, improve model performance, and improve data quality. Tenyks participated in Y Combinator Winter 2021 session.

Tenyks
EyeVi Technologies is a geospatial AI powered digital data production company. They make road infrastructure digitization sustainable, accessible, cost-efficient and fast for roadway consultants, asset managers and infrastructure operators.
The company aims to eliminate bottlenecks in predictive maintenance, traffic management and safety auditing with their on-demand mapping technology. From modest beginnings to project cooperations across 5 continents, the company mission is to make 3D mapping accessible and infrastructure management sustainable. The company offers services to the government as well as commercial partners, that have a leading role in the regions.

EyeVi Technologies
RoomPriceGenie provides a price management system dedicated to small hotels. It enables its users to dynamically and automatically, that is without human intervention, adjust the prices of hotel rooms based on a proprietary algorithm. It analyzes the current offers of competing hotels, taking into account the types of rooms, geographic location and forecasted demand for accommodation at a given time. All this means that small hotels can react immediately to the changing offers of local competitors without involving employees.
RoomPriceGenie cooperates with the largest suppliers of solutions for the hotel industry. The company was founded in Switzerland, but currently has hundreds of customers around the world: from the United States, through Europe, to Asia and Australia.
RoomPriceGenie
Vestigit is a Polish startup dealing with the protection of video content provided under, inter alia, VOD platforms by identifying illegally retransmitting recipients. Vestigit provides a cybersecurity platform that protects video content by identifying illegal sharing through automated implementation of end-user specific watermarks in real time. This platform is used to mark video content using the watermarking technique (adding an invisible for a human eye watermark) in an individualized way to the recipient of the signal, as well as to effectively detect illegally distributed video materials and inform content provider which user is violating the T&C in no time. Optimized algorithms enable the analysis of the tested material in close to real time and a quick search of the internal database of historical content.
One of the distinctive solutions used by Vestigit is an advanced web-crawler, which monitors places on the web where videos infringing copyright may be shared. The product is dedicated to all visual materials available on websites.
Vestigit
ReSpo.Vision is a European Deep Tech startup that aims to disrupt sport and bookmaking industries by using computer vision to capture detailed 3D tracking data from sporting events and then turns those into practical insights - especially for the bookmaking industry.
Thanks to RKKVC investment the company will be able to expand its sports coverage from soccer to other major sports. ReSpo.Vision developed a unique 3D tracking data capture technology of extremely high accuracy: its system can screen any TV broadcast, even a single camera one, and capture a continuous stream of 3D coordinates of 20 body parts of each player and the ball. Then it uses this data to calculate game events probabilities, create visual game trackers and provide detailed statistics for bookmakers.
Respo Vision
PAPU.io is a POS system that automates processes related to the delivery of food to the customer. Website and portal integration, automatic cashing up employees, no sticky notes, 24/7 control over a restaurant even from your house, insight into the current position of drivers on the map, no implementation costs and much more!
PAPU.io
Therapify is a mental health mobile app which allows psychotherapists to work with their patients in - and outside of the professional office. They can schedule visits, assign questionnaires and tasks to patients, but also communicate with them in specified hours. The app motivates patients to work every day and enables them to easily pay for their recurring visits.
Therapify
PsiBufet is a D2C subscription based service offering fresh food for dogs. High quality products, individual daily portions, tailored composition and door to door delivery make PsiBufet stand out among the existing, commercial dog food brands. An outstanding digital platform enables customers to manage their subscription and deliveries which create a unique customer experience.
PsiBufet operates on the Polish market which is the 2nd biggest dog market in the EU and 4th biggest in Europe. Currently, over 7,5 mln dogs live in Poland and the dog food market is worth over 2,6 bln PLN. This makes it one of the largest FMCG segment in the country. Current trends on the market are humanization, premiumization, personalization, label transparency. With rapidly growing eCommerce, PsiBufet has a great potential to become one of the biggest fresh dog food brands in Europe.
PsiBufet origally was set as a family business by the pet lovers who genuinely care for animal health and well being. It's values are built around caring, being transparent, helpful and hard working.
Psi bufet
Dockendo is an innovative, intuitive, handy & time-saving curated marketplace enabling matching boat owners with those who apply for yacht crew positions.
Candidates can share their experience, motivation, and strengthens through posting a Video CV - a short, 60-sec self-presentation combined with all the necessary attachments: documents, certificates, or regular CVs. The yachting market is a unique community that deserves a modern job board for open roles in the yacht crews, and we believe that Dockendo is the best answer for all market's needs. Dockendo is also available through an intuitive mobile app for iOS and Android.

Dockendo
Inna Bajka is a company that creates a balanced meal, composed following the healthy eating pyramid. Recipes are made based on simple, natural, unprocessed products - groats, vegetables, fruits and nuts - all of those mixed in perfect proportions. The end result is a bowl full of fiber, vitamins as well as macro- and microelements. Health and health only: no meat, no dairy, and if it's sugar, it's only made from coconut. But nutritional values are not everything - eating pleasure is equally important. Inna Bajka already getting accolades from consumers, retailers, and the media for its flavorful, nutritious line of products — and is positioned for strong growth, leveraging accelerating health and wellness trends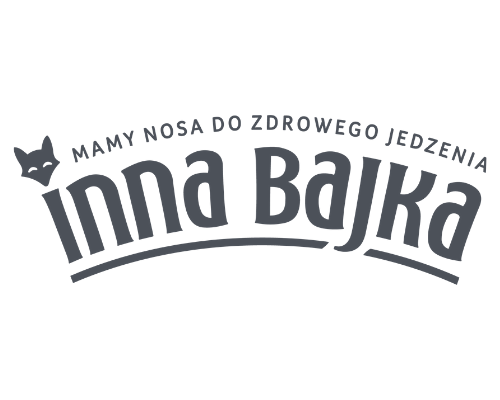 Inna Bajka
Monite is a hazard monitoring application collecting all official announcements regarding potentially harmful and dangerous products that may be present in any home. It aims at helping people make safe and informed choices. With Monite you are safe each day. The application was developed to build consumer awareness so that everyone can be sure that they are buying safe products. It is designed for the consumers, entrepreneurs, media representatives... For everyone who wants to make responsible choices. Monite ensures that the consumers won't get poisoned with the food they recently bought, that their children play with safe toys and that their cars are not equipped with defective parts. If any product is dangerous, you will be the first to know. The application is now available in 29 European markets and will be further developed.
Monite
The company provides a cloud infrastructure for secure and reliable so-called Digital Twin storing and sharing. It is an API-first platform for software companies developing cloud applications. It provides an API-first platform for software companies developing cloud applications, designed for secure and reliable Digital Twin storing and sharing. Digital Twins are virtual representations of physical objects, typically aggregating relevant business knowledge from data stored in different lT systems. However, the adoption of Digital Twins in cloud applications generates security, scalability and reliability issues. The company responds to these needs and lowers the entrance threshold to the Digital Twin world significantly, making the implementation fast and cost-effective.
Undisclosed
Our new investment is an acoustic signal processing company that helps various industries eliminate noise and provide better customer service. It has developed an innovative broadband active noise reduction (ANC) technology that identifies the noise in real time and calculates the level of anti-waves, which, when properly applied to the noise waves, cancel it out. This way it may eliminate noise in consumer electronics such as headphones, first-class passenger airplane seats, elevators, and also in cars and trains.
The company has developed software that operates on a higher frequency range than the best current technologies.
Undisclosed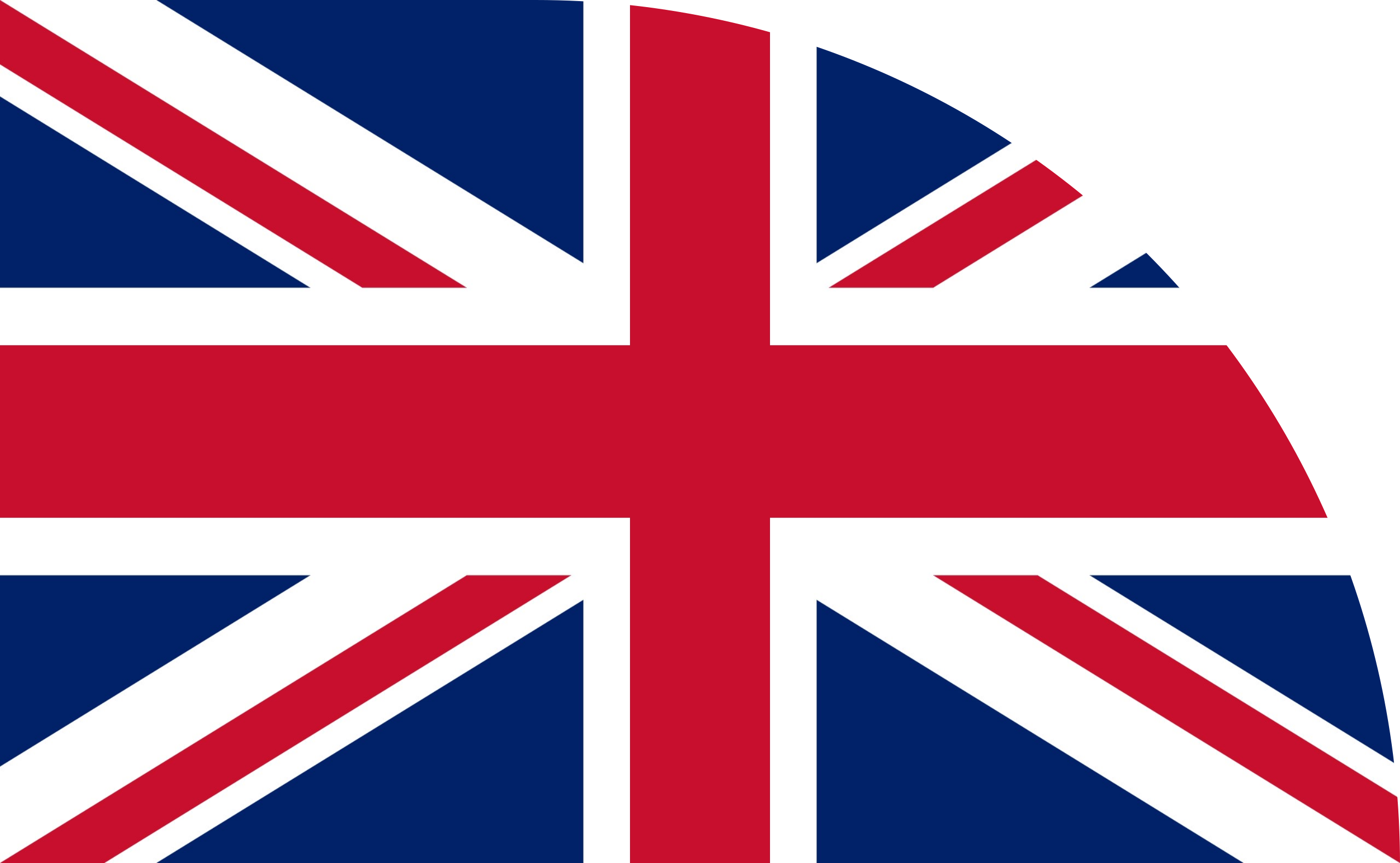 The company develops AAA quality marker-less motion capture technology powered by computer vision and deep learning. Its software runs off any camera, can capture any relative volume size and can be deployed in any environment on the planet. The company provides technology that does not require the use of costumes or markers attached to clothes. By using only standard sports cameras in any environment, its platform extracts natural human motion from video using advanced AI, Computer Vision, Biomechanics and Physics, automatically retargeting the data to your character rig.
Undisclosed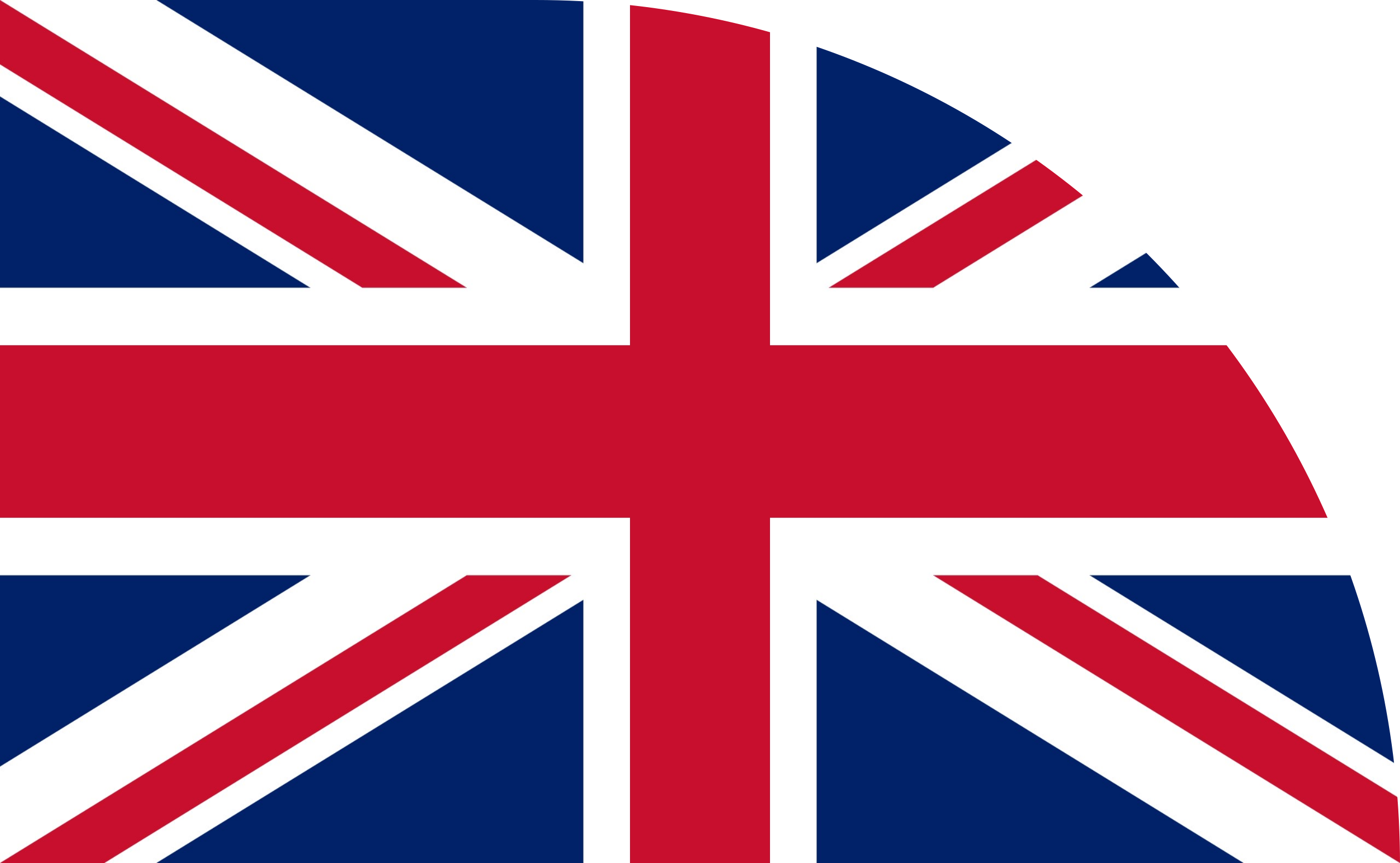 The company provides software solutions for the detection of leaks in water systems through vibration analysis. It uses a proprietary algorithm and innovative sensors. The company provides a new technology based on the analysis of the frequency of vibrations in water installations using AI, which allows it to detect water leaks much faster than before, and thus react to them faster.
Undisclosed
Biyide is a discount retail chain in Shanghai Metropolitan Area having currently 160 shops, aiming for 1000 in the near future. Its assortment covers everything a household needs every day: basic food like rice, oil, sauces, snacks or beverages, personal care like soaps and toothpaste, and household items like cleaning products and detergents. What makes Biyide unique is that they mainly offer products delivered by local suppliers and popular with the Chinese.

Biyide
Meet our Team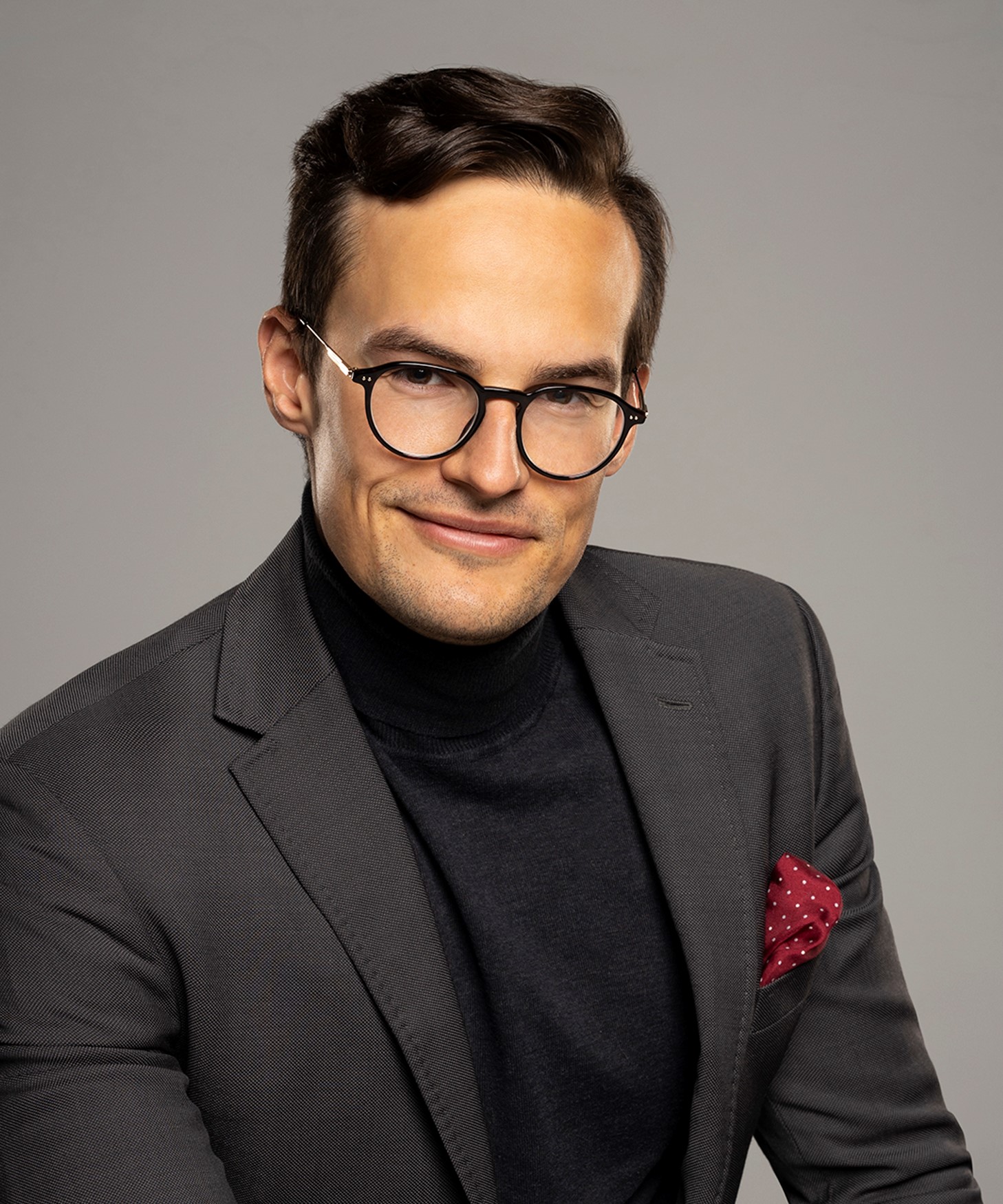 Mateusz Bodio
Managing Director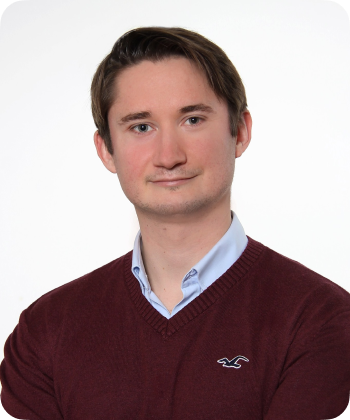 Paweł Choromański
Investment Director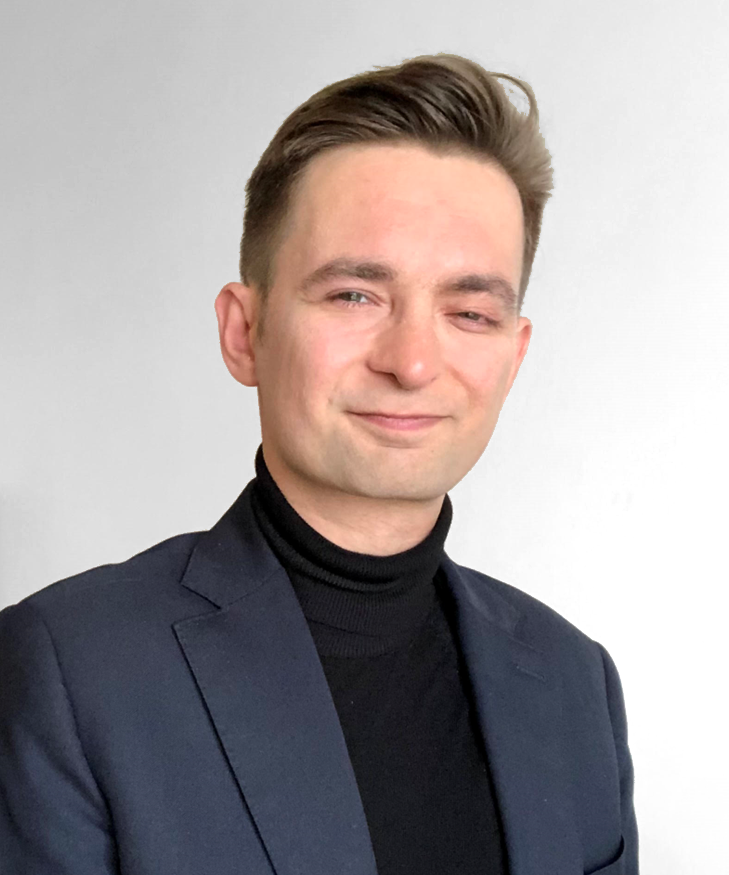 Marcin Maculewicz
Investment Associate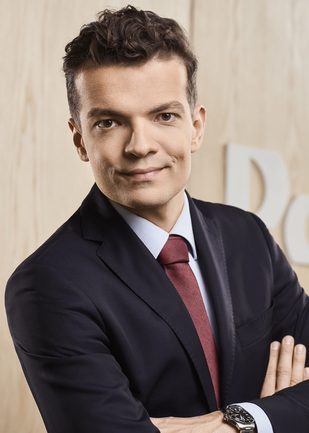 Aleksander Kłak
Advisor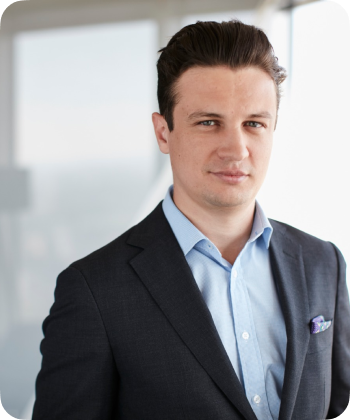 Bartosz Sawulski
Advisor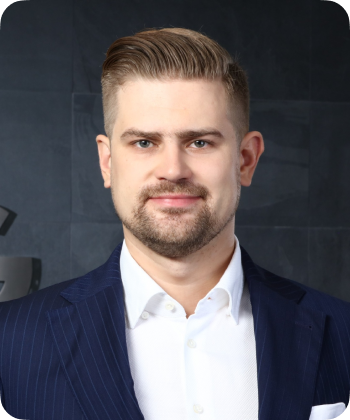 Kacper Ostrowski
Advisor
Our partners
IBM
Thanks to our cooperation with IBM, founders can get access to the IBM Cloud infrastructure for free.
Hubspot
HubSpot for Startups offers CRM solutions with a 90% discount for companies from its partners' portfolio.
Nvidia
NVIDIA Inception is an acceleration platform for AI, data science and HPC startups, providing critical go-to-market support, expertise, and technology.
Oracle
Within the Oracle for Startups program, founders can get access to Oracle Cloud Infrastructure at a 90% discount.
Twilio
Twilio Startups provides product credits, education, and resources for our portfolio companies.
Zendesk
Zendesk makes it easier to support your customers using its customer service, engagement, and sales CRM solutions.
Just Join IT
Thanks to the partnership with Just Join IT, we are able to support our companies in the search for developers and other IT specialists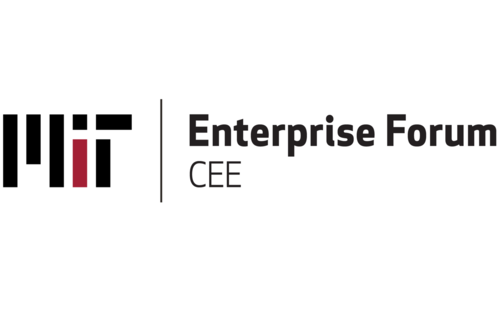 MIT
We work closely with the MIT Enterprise Forum, which runs the CEE-based equity-free startup acceleration program.
AWS
AWS Activate provides startups with a host of AWS benefits designed to give you the right mix of tools and expert support.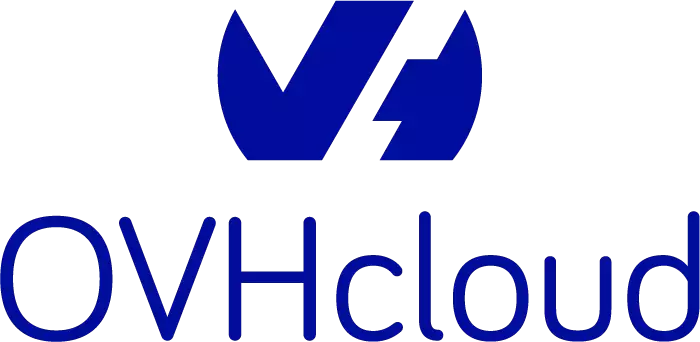 OVHcloud
The OVHcloud Startup Program offers a range of opportunities for our companies, including free credits to use for OVHcloud services and an acceleration program.

MongoDB
To help startups build faster and scale further, MongoDB for Startups offers free MongoDB Atlas credits, one-on-one technical advice and access to its partner network.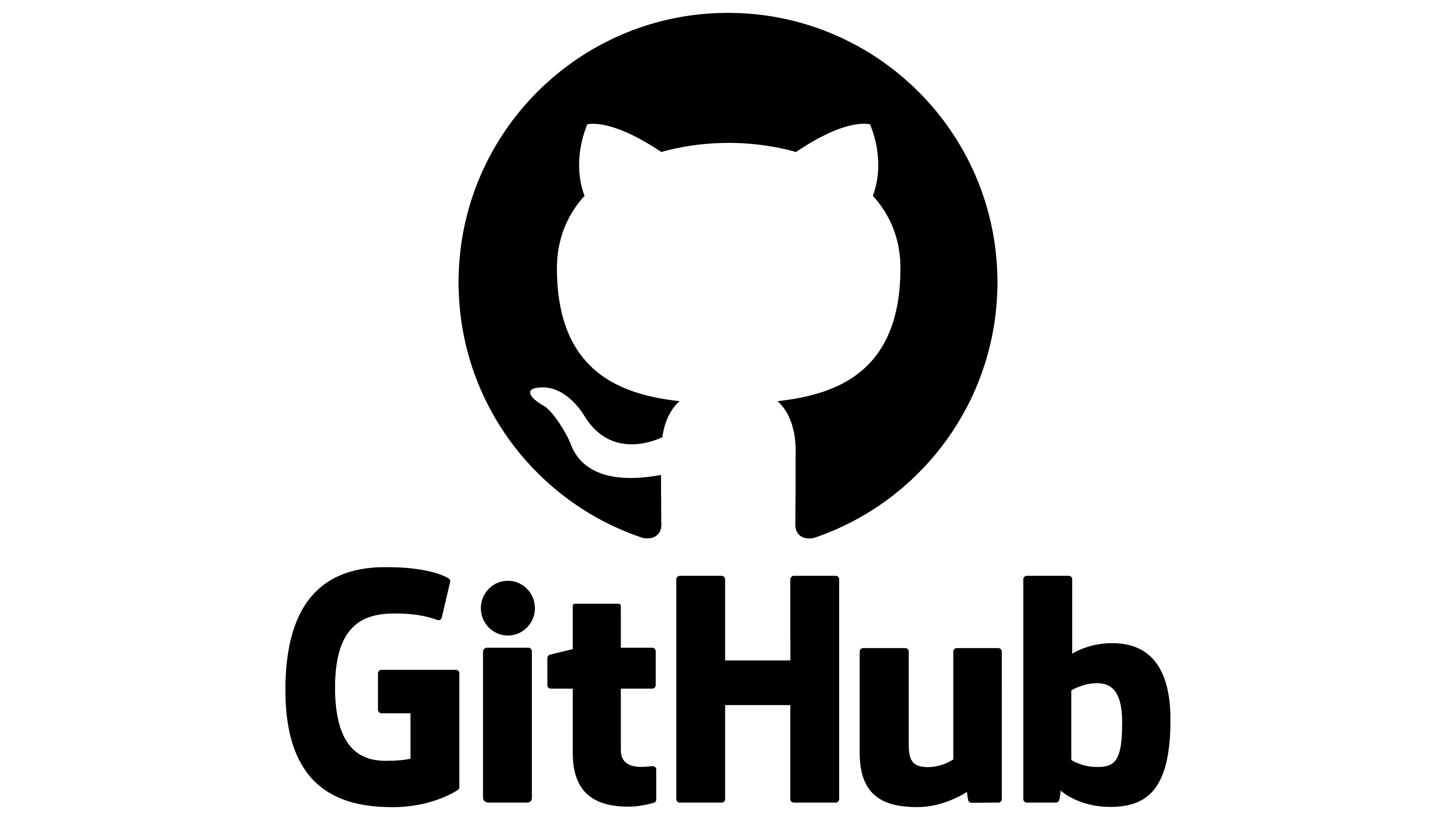 GitHub
GitHub for Startups helps you build your business fast with access to the world's largest open source registry.

Redge Technologies
Redge Technologies supports our companies in particular in the areas of OTT and cybersecurity.
DocSend
DocSend provides our portfolio companies with free services, access to educational resources.
Contact us or
submit your pitchdeck.